Helping you to have a sucessful retreat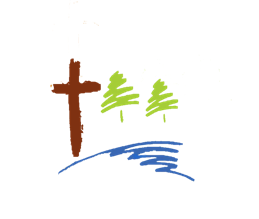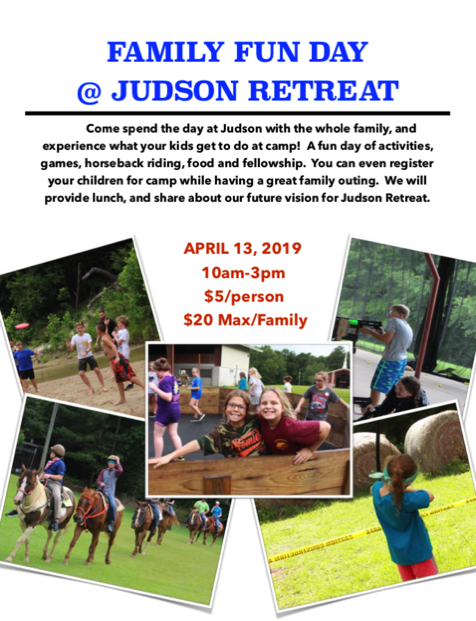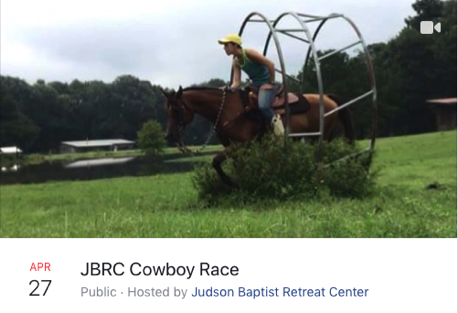 Judson Retreat Center is excited to host our first ever Cowboy Race!!!
Cowboy racing is a fun event that any horse and rider can excel at with practice. The competion is a judged obstacle course with added bonuses for the fastest times.
Registration opens at 8am with a course walk through at 9am. Competiton will begin at 9:30am.
DIVISIONS
12 and Under ($20)
Youth 13-18 ($20)
Novice ($30)
Open ($35)