Judson Baptist Retreat Center
10330 Peterson Road
St. Francisville, LA 70775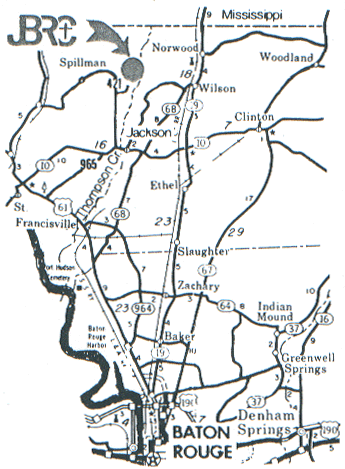 Take Highway 10 west out of Jackson. Turn right on Highway 421. Go 4.9 miles, then turn right on Peterson Road. CAUTION: the turn-off is at the top of a hill and easily missed. Look for a small Methodist Church on left of Highway 421. Peterson Road is immediately to the right. Go 2.7 miles to a gravel road with a sign for Judson Baptist Retreat center. Turn right and follow to Retreat Center.